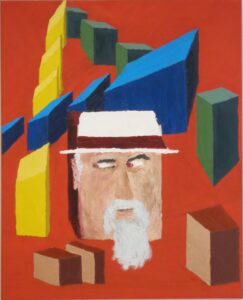 christopher
'…did I do this?'
contemplating his contribution to the family tree.

'chips off the old block'.
(the word old used only in the scientific sense required of historical ranking – those that know me would understand the lack of ageist sentiment.)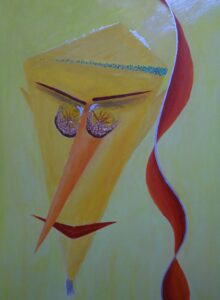 phillip
the line of active synapses above the forehead a tribute to his intellectually active style of contemplation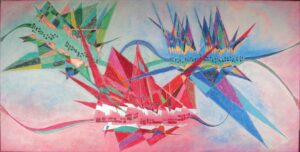 'fantasy after chopin'
a graphical analysis of the c# minor waltz
pastel and metallic oils on canvas
commissioned by clara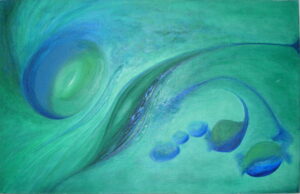 green and blue globby things…

….but is that some sort of spiral galaxy representation???